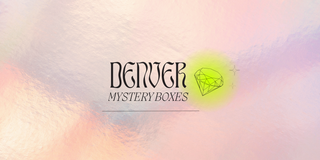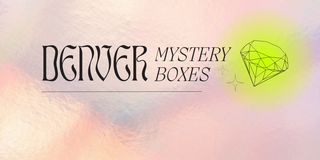 Malachite was popular in ancient Greek, Roman, and Egyptian cultures, and its uses varied from the cosmetic—specifically, powdered eye shadow—to the sacred. Lore maintains that Malachite warns us of evil by shattering before tragedy occurs, and even today, this stone is a cardinal protector from negative energies.
Soft green bands coil serenely around each piece of Malachite, beyond this stone's soothing palate lie fierce guardian vibrations that make Malachite indispensable for practicing witches. It's impossible to open ourselves to the divine without also opening ourselves to dark forces, and Malachite activates our awareness of such negativity so that we can better predict, prevent, and combat it. Malachite works closely with the heart chakra, emanating positive energy that elicits feelings of contentment and security. Its dual properties of protection and positivity make Malachite a natural choice for those in positions of leadership.
Keep a worry stone in your pocket when you need to be assertive, or meditate with Malachite over your heart chakra to dispel negative energy and attract positive vibrations.
For guardians, sadgirls, and crones. Tourmaline is found on every continent, and includes crystals of all colors, forms, and energies. Black Tourmaline is possibly the most powerful spiritual stone in this group; this dark, glossy crystal offers psychic protection beyond compare.
Black Tourmaline resonates with the root chakra to ease interactions in which we feel unsafe or insecure. This is a stone of endurance, and is especially useful to empaths and people who live or work in high-stress environments; if you feel like you can't stop taking in energy, Black Tourmaline will soak up excess vibrations and transmute them into gentler resonances. Black Tourmaline's cleansing powers reach deep into our bodies and souls, clearing energy blockages, drawing trauma away from our energy fields, and creating new spaces within us that we can fill with healing vibrations.
Slip Black Tourmaline in your pillowcase to cleanse your aura while you sleep, or meditate with Black Tourmaline to ease feelings of anxiety unworthiness.
For orphans, healers, and firewalkers. Garnet is found in countries such as Sri Lanka, Brazil, and Austria, and ranges in color from terra cotta to near-black crimson. This stone awakens kundalini energy and roots us in the physical world, though its powers are anything but mundane.
Garnet's etymology traces back to granatum, the Latin word for "pomegranate." Pomegranates, those mysterious fruits that look on the outside like a grenade and on the inside like a heart, have a long and magical mythology, and they share many mystical qualities with their namesake gem. Both improve longevity, for example; and, more interestingly, both initiate us into darkness. Just as a pomegranate tied Persephone to the Underworld, Garnet connects us with the depths of our own psyches. This is a stone of ancient magic, and its energy is intimately connected with the base chakra, our seat of survival, security, and vital force. Garnet calls us to explore our most primal needs and secret desires—the things we want so badly it hurts to want them. Just because Garnet plumbs our dark waters, however, doesn't mean its energy is daunting. Garnet is a protector, and as it taps into our sensuality, it calls us to appreciate the offerings of the physical world even as we explore its more difficult aspects.
Meditate with Garnet at the root chakra and ask yourself what you truly desire, and carry Garnet with you to manifest that heartaching want.
Ethereal, glowy, and serene, rainbow moonstone provides psychic protection, clears the mind and senses, aids in lucid dreaming, and promotes deep sleep. Hindu mythology asserts that moonstone is comprised of solidified moonbeams. The ancient greeks named moonstone after both Aphrodite, the goddess of love, and Selene, goddess of the moon, calling it Aphroselene. In East Asia moonstone was hung in fruit trees to promote an abundant harvest.

A lucky, soothing, spirited gem, moonstone makes a sweet companion for any witch.
For long distance lovers, ghosts, and lore keepers. Kyanite is a semitransparent blue crystal that grows in Burma, Brazil, Kenya, Mexico, Switzerland, and the United States. This stone transmits energy between our physical, mental, and spiritual bodies, and amplifies our powers of communication and healing.
Blue Kyanite has high vibrations that enhance communication on all planes. Kyanite's structure is triclinic, or, it forms in thousands of layers of bladelike crystal sheets. Each of these sheets is similar to a paper page—it's a plane on which information can be transcribed or interpreted. Kyanite's gift of gab makes it especially useful for telepaths: if all communicating parties keep a stone with them, it's possible to conduct emotional and even verbal conversation across great distances. Kyanite works with all chakras, especially the heart and third eye, to clear energy blockages as it grounds. As it allows us to journey without leaving the body, Blue Kyanite is useful in past life regression and explorations of our inner workings as well as the aforementioned telepathic communication. Blue Kyanite is as helpful on the earth plane as it is astrally: this is a great stone to have on hand when you need to negotiate with humans in addition to spirits.
Keep Kyanite with you when you need to flex your diplomatic charms, or add points to a crystal grid to send all gems involved to a higher plane of vibration.
Amethyst is a high vibrating stone that works with the third eye and crown chakras to promote communication with Spirit, especially when we're ready to ascend to a higher plane of existence. As we develop and learn our way on earth, we develop behavioral patterns to protect ourselves from an unpredictable world; as we grow older, however, these habits can become unnecessary or express themselves in ways that harm our bodies, work, and relationships. Suddenly, we find ourselves on the edge of a chasm, and the person we want to be is standing on the other side. Here, Amethyst helps us build a bridge. This stone clarifies thinking, assists in rational decision-making, and reminds us that we are in an ever-present relationship with the universe, and we deserve to embody our full potential.

Citrine is a creative powerhouse. When our lives feel stifling, stagnant, or bland, Citrine kicks down doors to new dimensions of being. This stone has a strong connection to the solar plexus chakra, our seat of agency, motivation, and will. As we learn to mast our intuitive powers, its common to feel burnt out; basic but necessary practices like reading metaphysical texts, grounding, and cleansing can seem like busywork when we're eager to charge forward and change the world. Citrine reminds us that creativity is just as important as rote memorization of spells and formulas. This stone encourages us to play with magic and protects us from moving too fast into uncharted territory. Additionally, Citrine's powers of manifestation make this an excellent stone to keep at your place of work or wherever you might need a little extra earth-plane action.
For interdimensional travelers, angels, and psychics. Each Apophyllite stone is in reality a thousand melded layers of mirrored crystal. These tiny castles are found throughout Europe, the Americas, and India, where this stone's intense dimensionality has earned it a reputation for conducting business between our world and the spirit realm.
Vibrating with the crown, third eye, and heart chakras, Apophyllite connects us to the angelic realm. It is a stone of enhanced awareness, working both to increase psychic abilities and to call in messages from our higher selves and guides. The clear and mirrored nature of this stone allows us to travel deep into its halls, reflecting on our unique spiritual journeys. Its gentle healing energy allows us to address our cracks and fissures with peace and ease. Healing spiritually is an important part of our earthly experience, and Apophyllite guides us gently through the hills and valleys of this terrain.
Keep apophyllite on your healing, ancestral, or angelic alatars, or hold it during meditation to receive wisdom from within.
Opals protect from the effects of negative thinking and negative energy. They are an antidote to racing thoughts and restless minds, and are known to soothe recurring nightmares. Opals help to direct the thoughts and energy more positively and ensures a sense of harmony and balance.
They can act as an invisibility cloak, helping one to move through a space without friction or overt attention.
Opal intensifies passionate feelings and releases inhibitions, making it an inspiring force in matters of romance and intimacy.
This rare octahedral pyrite is a particularly potent crystal companion.

For hustlers, emperors, and bests in show. This glossy golden gem is sourced from Italy, Spain, and Peru, where for centuries it's attracted attention as a master manifestor. 
Pyrite is a stone of progress, and is ideal for those times when we're blown off-course by exhaustion, apathy, or negative influences. In these situations, Pyrite forges new paths for us that we can follow to success and self-mastery. Pyrite awakens the solar plexus chakra, gifting us with momentum and willpower when embarking on new projects. This stone is also useful for creative endeavors, as it teaches us that true resilience is less about white-knuckling than it is adaptability; Pyrite preaches "Work smart, not hard." Pyrite gives us the courage to let go of plans that aren't working for us, and encourages us to shift our energy towards ambitions that make better use of our talents and our passions.
Hold Pyrite during meditation, paying close attention to its weight and structure, or place over the solar plexus chakra when curating a crystal body layout.