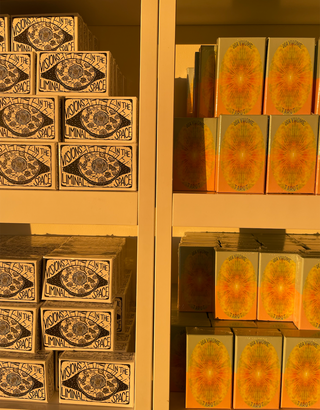 CARRY OUR DECKS IN YOUR SHOP
Essentials in any cartomancer's compendium, Wayhome Tarot and Visons in the Liminal Space Oracle Deck are the co-creations of Bakara Wintner, the owner of Everyday Magic and author of WTF is Tarot?... and How do I do It? We are proud to put forth these two vastly different but entirely complementary vibes for consideration in your shop.

Both decks are available for wholesale in minimum quantities of 11. Please read the product description carefully and be sure to include your tax id in your order notes.