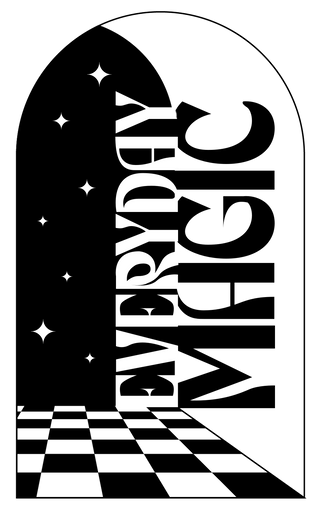 ABOUT EVERYDAY MAGIC
Everyday Magic turned 7 years old in March, 2023 and has taken on many forms in her relatively short lifespan. Two storefronts in downtown Durham, NC. A preeminent online metaphysical boutique featuring crystals, tarot, altar items, books and all manner of intentionally crafted, witchy wares. A publisher of our in-house decks Wayhome Tarot and Visions in the Liminal Space. A hub for the Sunday Reading. And, perhaps most popularly, a source of crystal deep dives and high quality live sales, which we've been doing for as long as Instagram live was a thing (and longer through story sales). 
There is also the exciting matter of who are we becoming. EM University, launching in the fall, is a step toward our ambition of becoming a source of esoteric education. The charmed tea party celebrating our 7th birthday was the fist of many events spun from our collective dreams. New creations and collaborations wait in the wings. Stay tuned for upcoming magic. 
Whether we are scouring the earth for the finest crystalline treasures, slinging tarot cards or baking enchanted cakes, we will always serve magic every damn day in its many kaleidoscopic iterations.