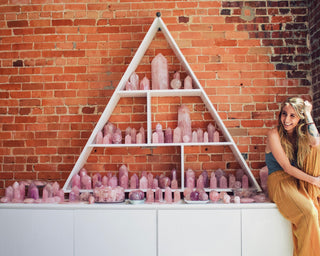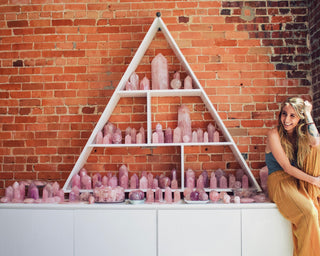 individual tarot readings
WITH OUR HWIC, BAKARA WINTNER
about bakara
I'm Bakara and I started reading Tarot in 2014 after receiving a deck that profoundly + spontaneously altered my course. Within six months, I quit my job at a leading literary agency to be a full time Tarot reader. Almost a decade later, I've slung cards at distinctive events around the world, authored a book on the subject, co-created three decks, taught classes and workshops, and am the owner of preeminent metaphysical boutique Everyday Magic. 
I've been privileged to give thousands of readings to clients from all walks of life, in all manner of circumstances, and deliver them clearly channeled, easily applicable, accurate information through the Tarot, creating maps as unique as the individuals I work with. 
If you believe the totality of the human experience can be captured in 78 cards, then there is no stone the Tarot cannot turn. Love and career, family and friends, sickness and health, marriage and divorce, birth and death, children and parents, past and future. Clients come in preparation for ceremony, to supplement their therapeutic practice, during major life events, to break old patterns and create new pathways.
As a former skeptic, I have a soft spot for the newcomers and nihilists, the logic lovers and closet mystics, healers on the cusp of awakening and mothers + creators in search of their magic. 
Oftentimes, the wisdom laid out in a reading will accompany the querent for years. I recommend a reading no more than once a season, and that is only if the weather is extreme. More commonly, I will see clients every couple of years, catching them in the liminal space between the completion of an old cycle and the onset of a new one. 
A Chicago native currently passing through Los Angeles, my books are open for the first time since publishing WTF is 2017. I am available for in-person and virtual readings on a limited basis. I also offer a live collective reading each Sunday at 3pm pst / 6pm est via the Everyday Magic subscription on Instagram.